Anne Wallace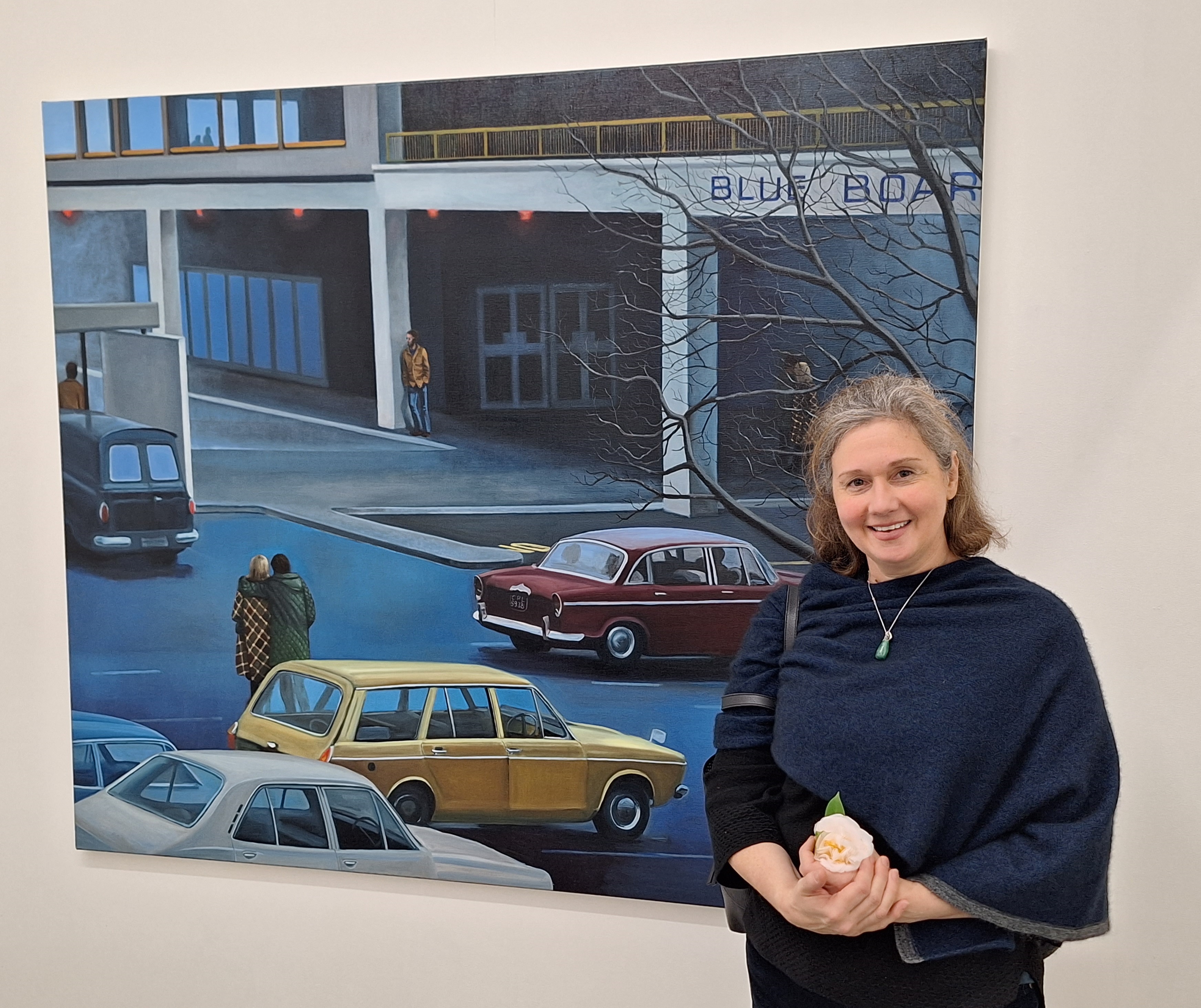 Anne Wallace. 2023
Anne Wallace was born in Brisbane in 1970 and currently lives in Melbourne. She completed a Bachelor of Arts (Visual Arts), at the Queensland University of Technology in 1990. Between 1994 and 1996, Anne Wallace completed a Masters of Art (distinction) at the Slade School of Fine Art, London while on an Anne & Gordon Samstag International Visual Arts Scholarships.
Her paintings portray scenes of faint familiarity, evoking in us feelings of nostalgic longing, feelings which are unsettled by the eerie nonchalance of the subjects and their set-like surrounds. Her practice draws on pop culture including literary novels, music and film, and while much of her work is influenced by time living in London and Paris, she was born and raised in Brisbane in the 1970s, and this underpins her work.
Over time Wallace has developed a unique style and practice creating paintings that resemble film stills, exploring themes of love, anxiety, childhood and the search for identity. She depicts scenes that capture a moment in time where something is about to happen or has just happened. It's this moment of tension along with the combination of the real and the unreal in Wallace's paintings that make them both compelling and unnerving.
Her work was the subject of a major 2019 survey exhibition, Strange Ways, curated by Vanessa van Ooyen at QUT Gallery, Brisbane and is included in the collections of National Gallery of Australia, Canberra, Queensland Art Gallery, Australia, Queensland University of Technology, Brisbane, Australia, National Gallery of Victoria, Australia, Brisbane City Art Gallery, Australia, Toowoomba Regional Art Gallery, Queensland, Australia, and Macquarie Bank Collection, Sydney, Australia.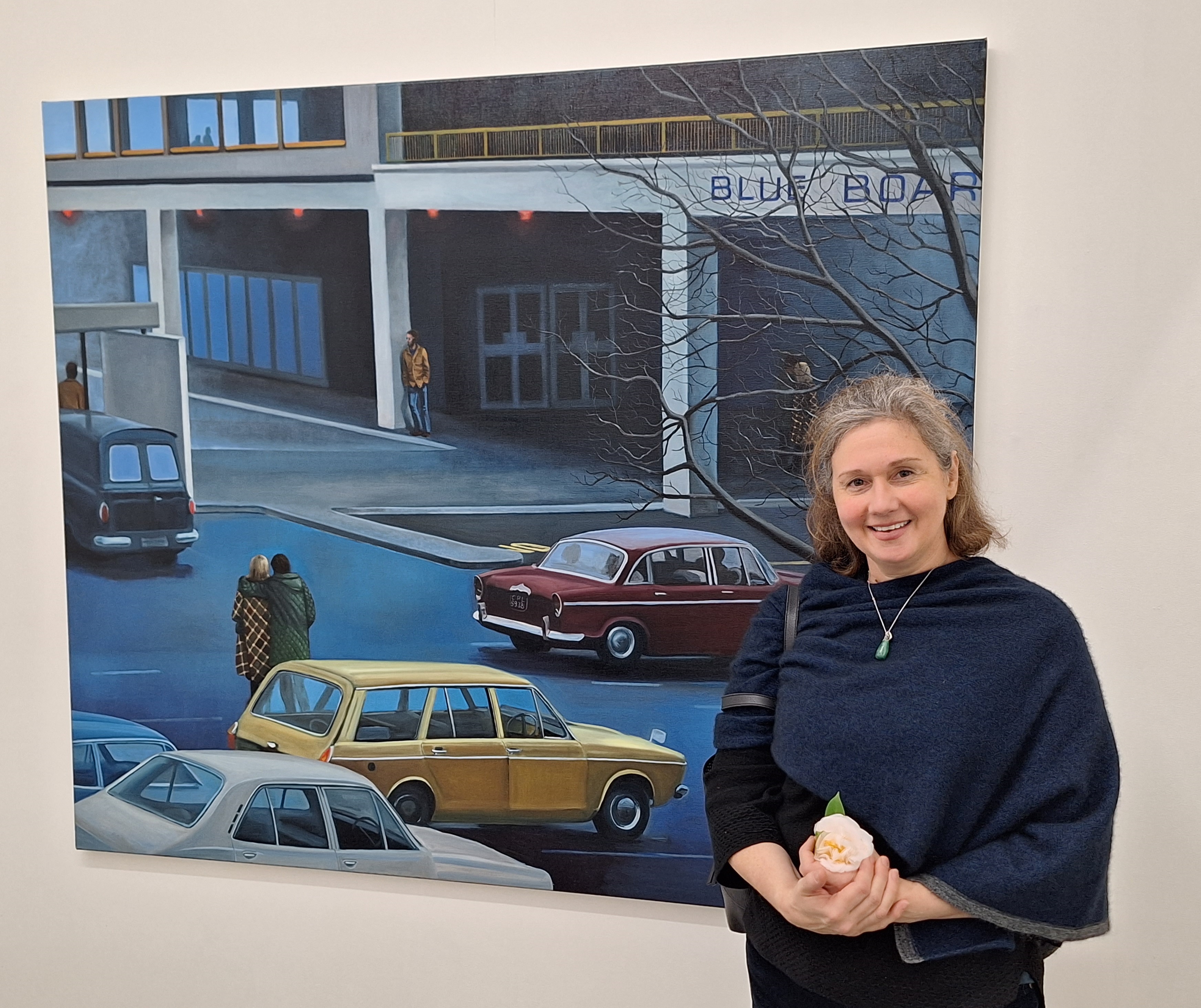 Anne Wallace. 2023