Rob McHaffie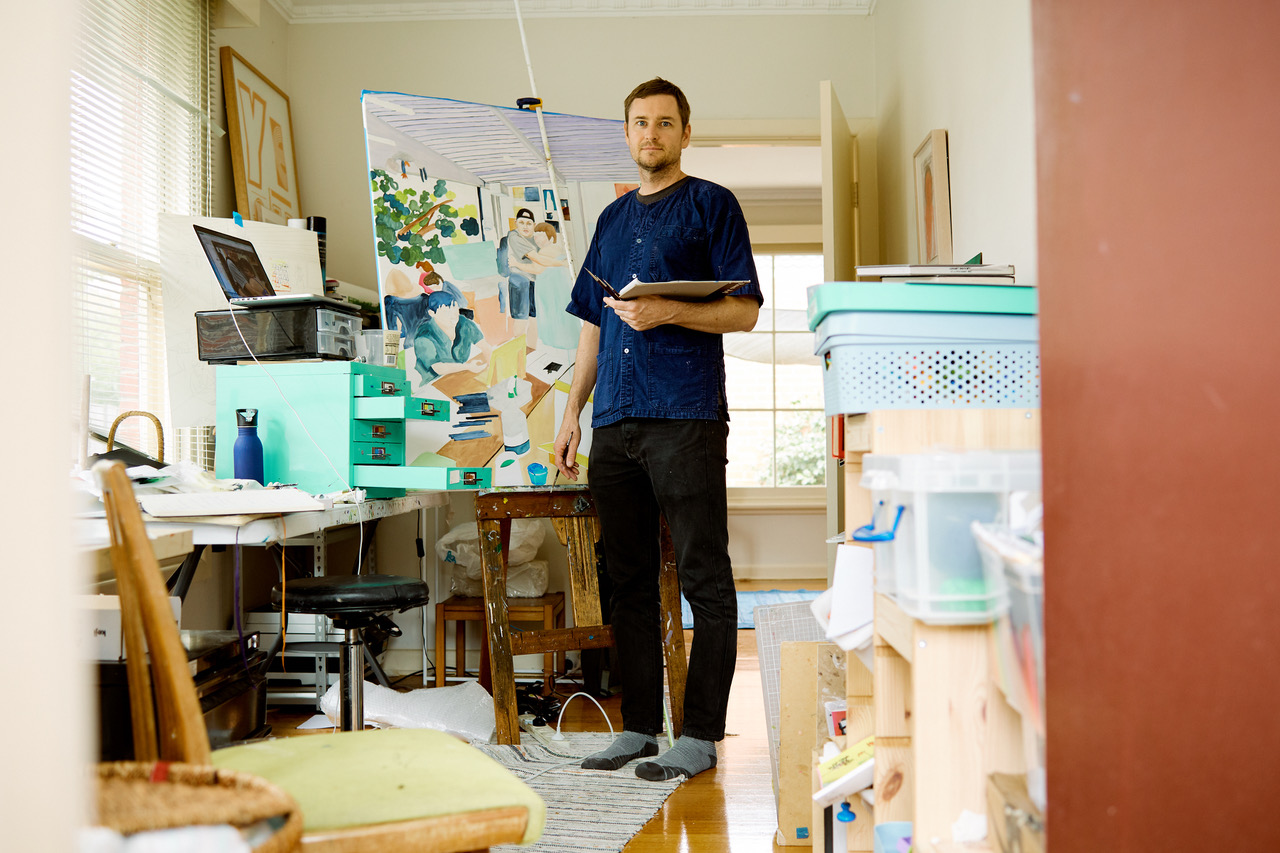 Rob McHaffie photographed in his studio by Cory White
Rob McHaffie was born in Melbourne, Australia in 1978, and lives and works in Castlemaine, Victoria
His painting, drawing and ceramic portraiture of characters, both real and imagined, offer an engagement with themes of personal healing, family life, human relationships and the foibles of contemporary times. In his early works, these characters were clumsily modelled in clay, wigs or scrunched tissues. Their bodies intimated by empty piles of rumpled clothing. He added scraps of fabric, found objects and other bric-a-brac to create imagined scenery.
A period living in Southeast Asia in 2011 saw McHaffie's work adopt a spiritual focus and comment on the Western trope of searching for enlightenment, a tradition he was acutely aware of continuing. References to Christianity, Buddhism, Hinduism, Thai chi and other cultural traditions are interspersed with imagery of artists; Matisse, Michelangelo and Rousseau, making his predispositions known. These works also saw the inclusion of lush green vegetation, inspired by the landscape around him.
Rob McHaffie has been the recipient of several awards and residencies. In 2016 he won the Local Art Prize, Bayside Acquisitive Art Prize, Bayside Arts and Cultural Centre, Melbourne, and in 2014 won the Geelong contemporary art prize and was shortlisted for the prestigious Basil Sellers Art Prize, Melbourne. In 2012 he was awarded the Art & Australia / Credit Suisse Private Banking Contemporary Art Award. In 2011 McHaffie received an Asialink residency at Rimbun Dahan, Malaysia and in 2007 he was a recipient of the Cité Internationale des Arts Residency, Paris, France.
McHaffie has exhibited across Australia and New Zealand. His work is held in public collections in Australia including the National Gallery of Victoria, Melbourne; Museum of Contemporary Art, Sydney; Art Gallery of New South Wales, Sydney; Queensland Art Gallery | Gallery of Modern Art, Brisbane; Ian Potter Museum of Art, The University of Melbourne; Monash University Museum of Art, Melbourne; City of Stonnington Collection, Melbourne; Bayside City Council Collection, Melbourne and the Victorian College of the Arts, Melbourne.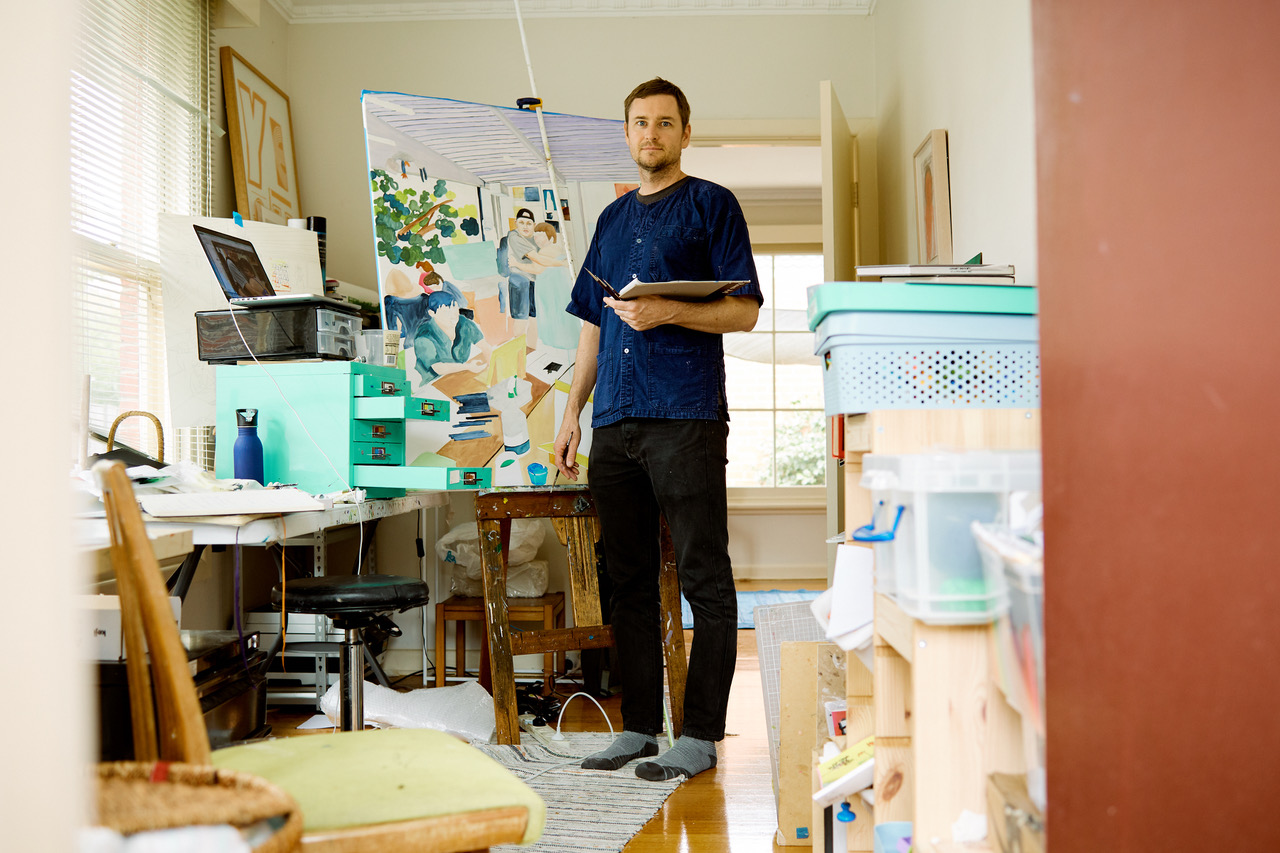 Rob McHaffie photographed in his studio by Cory White