Kushana Bush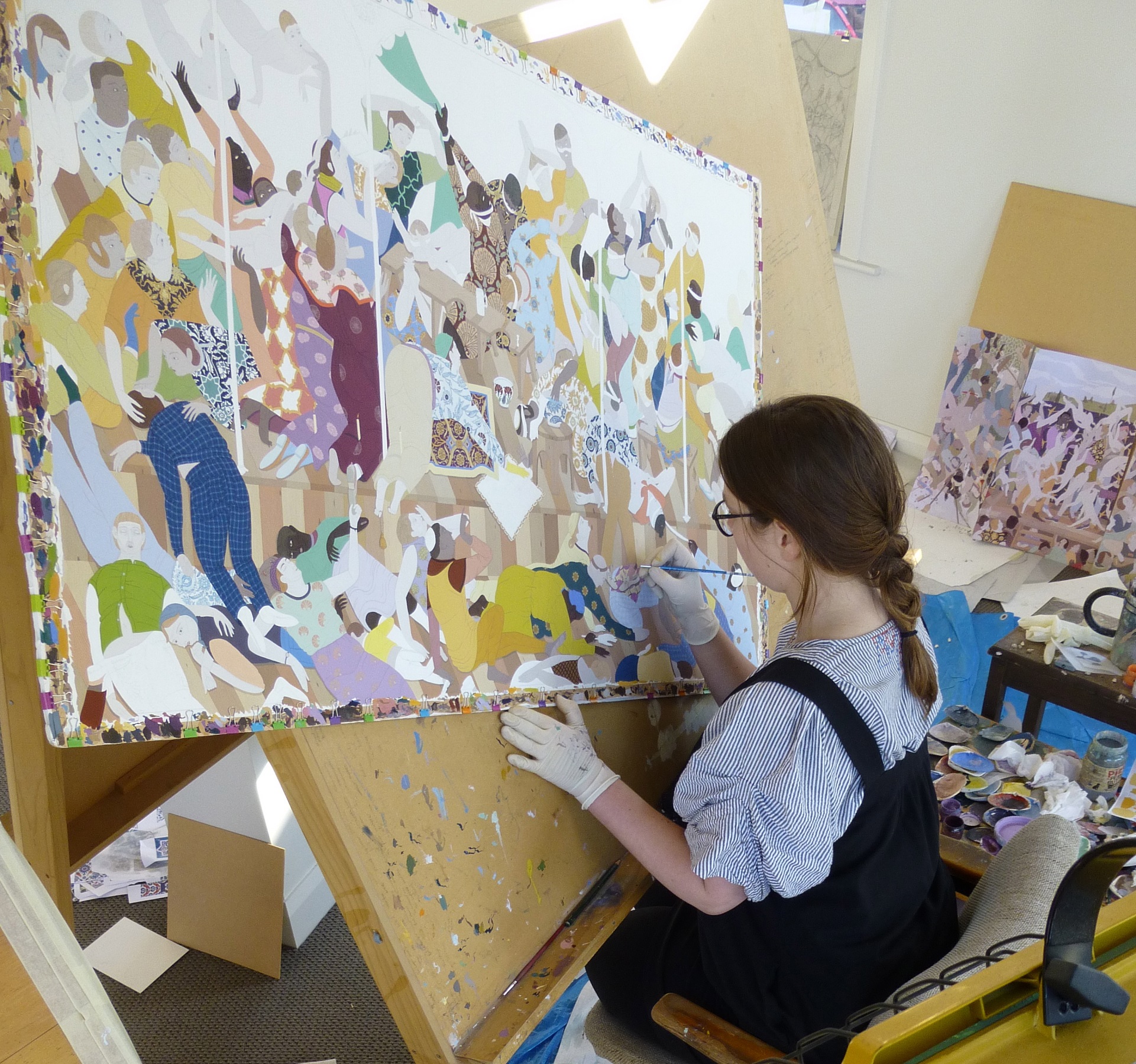 Kushana Bush in her studio, Dunedin, New Zealand 2018
Kushana Bush was born in Dunedin, New Zealand in 1983, where she lives and works.
Her 'miniature' gouache paintings on paper proliferate with allusions to Mughal and Persian miniature traditions, Japanese ukiyo-e, as well as medieval European art history.
Kushana was resident in South Korea at the National Art Studio, Changdong, Seoul in 2009. That same year she won the Art and Australia Contemporary Art Award. Since then Kushana has been the 2011 University of Otago Frances Hodgkins Fellow and was awarded the Arts Foundation New Zealand New Generation Award in 2013. Kushana exhibited twelve works at the Edinburgh Art Festival in 2014 and continues to exhibit regularly throughout New Zealand and Australia.
Her work is held in public collections throughout Australasia including the Art Gallery of New South Wales, Sydney and the National Gallery of Victoria, Melbourne.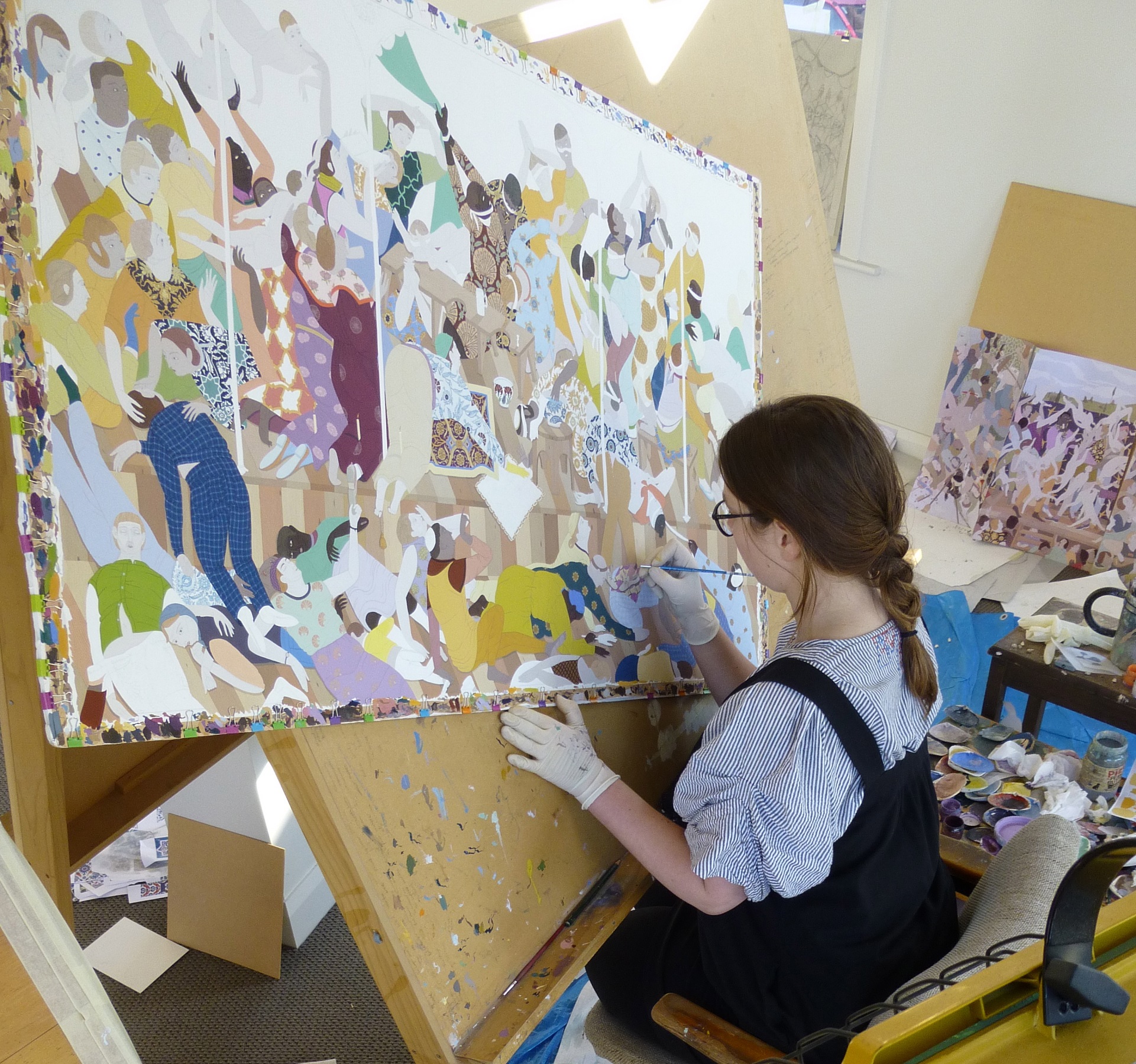 Kushana Bush in her studio, Dunedin, New Zealand 2018