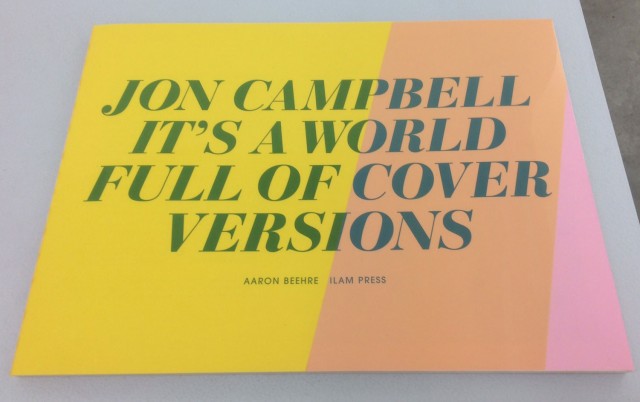 Jon Campbell
It's a world full of cover versions - SOLD OUT
Artist book, Ilam Press, University of Canterbury, Christchurch
2017
Jon Campbell's artist book, it's a world full of cover versions, presents a selection of 'text' cards that Jon has used in past musical performances. An invited guest usually flings the painted 'text' cards from the stage onto the floor during a song.

Jon was approached by Christchurch artist and musician Aaron Beehre to create the book, after he took part in a Gloss Enamel performance (Jon Campbell and Matthew Griffin) in Lyttelton in 2007.

The book was designed and printed by Aaron at Ilam Press, University of Canterbury, Christchurch on their MZ Risograph printer.
A$120.00
Shipping: FREE within Australia
Enquire about international rates