Jennifer Mills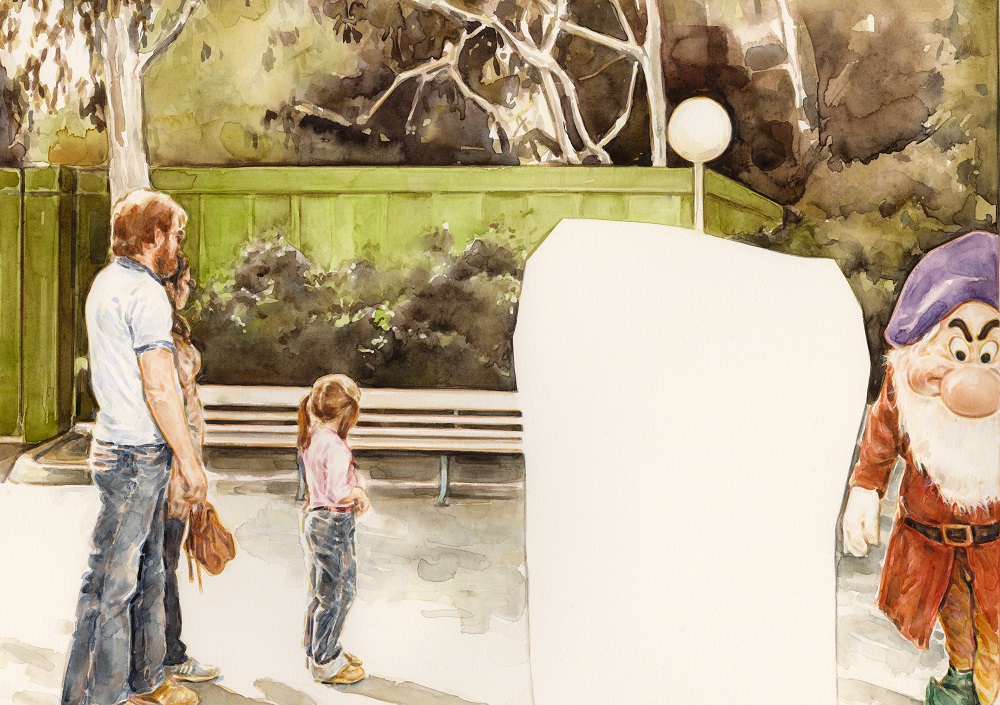 Jennifer Mills, Grumpy 2022, watercolour on paper, 28 x 40 cm
Jennifer Mills was born in 1966 and currently lives and works in Melbourne.
She is known for her technical mastery of watercolour with which she intricately renders her subjects. Often basing her works on found photographic images, she uses oil pastel or scissors to conceal, cut out or remove characters or elements. The 'original' narrative of the complete image is disrupted and a new story unfolds. This process of removing and subtracting elements in the image has been the core of her practice for nearly 30 years.
She produces works exploring subjects such as childhood, cult television shows, costumes and disguise, and disability.
Between 2009 and 2011 she produced a major work, What's in a name… in which she gathered together 325 other women named Jennifer Mills from across the globe found through the internet. These Jennifer Mills were transformed from their original internet images through the artist's tender watercolour paintings, which were equally attentive and non-judgemental. This work of 325 pieces was purchased by the Queensland Art Gallery/GOMA in 2011.
Jennifer Mills has exhibited regularly with Darren Knight Gallery since 1997. She has been a finalist in the Geelong Art Prize, the Ravenswood Australian Women's Art Prize, the Jacaranda Art Prize and the Mornington Peninsula Regional Gallery's National Works on Paper Prize on numerous occasions. In 2018 she won the Splash: McClelland Contemporary Watercolour Award.
In 2012 she was included in Contemporary Australia: Women, Gallery of Modern Art, Brisbane. Her work has also been included in group exhibitions including Contemporary Australian Drawings 1, RMIT Gallery, Melbourne, Australia (2010), Magnetic Islands, RMIT Project Space / Spare Room, Melbourne, Australia (2010), Darwin's bastards, Verge Gallery, University of Sydney, Australia (2009), All in an afternoon, Monash University Faculty Gallery, Melbourne (2007); Polar mark, RMIT Project Space / Spare Room, Melbourne (2007); Strange beauty, Linden Centre for Contemporary Arts, Melbourne (2007); and Getting on Mother's Nerves, Mother's Tankstation, Dublin, Ireland (2006).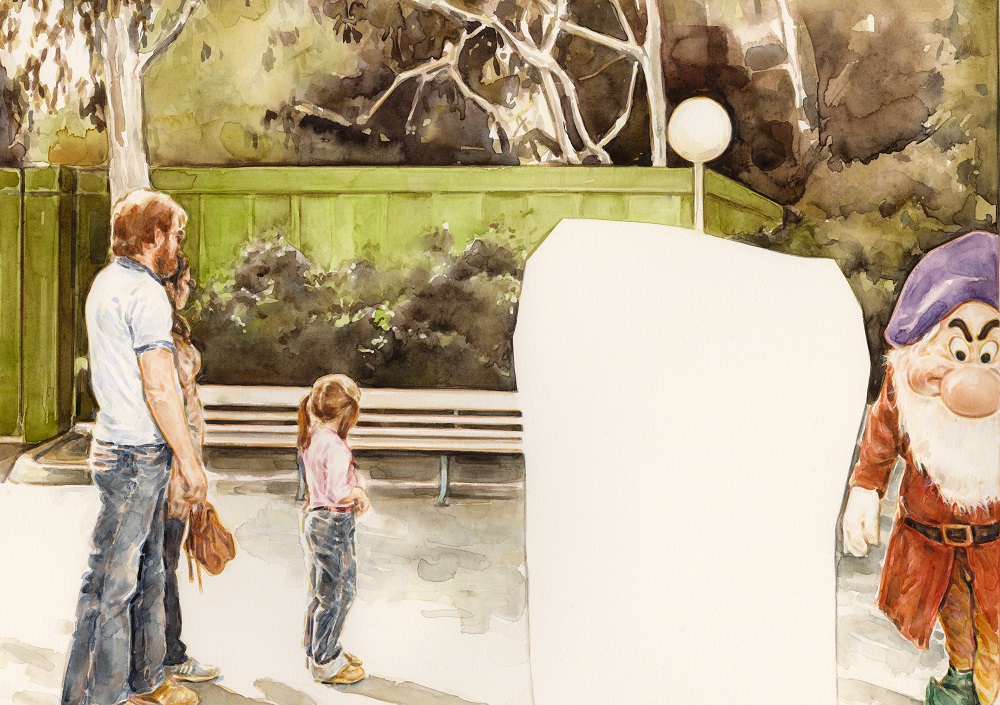 Jennifer Mills, Grumpy 2022, watercolour on paper, 28 x 40 cm