Noel McKenna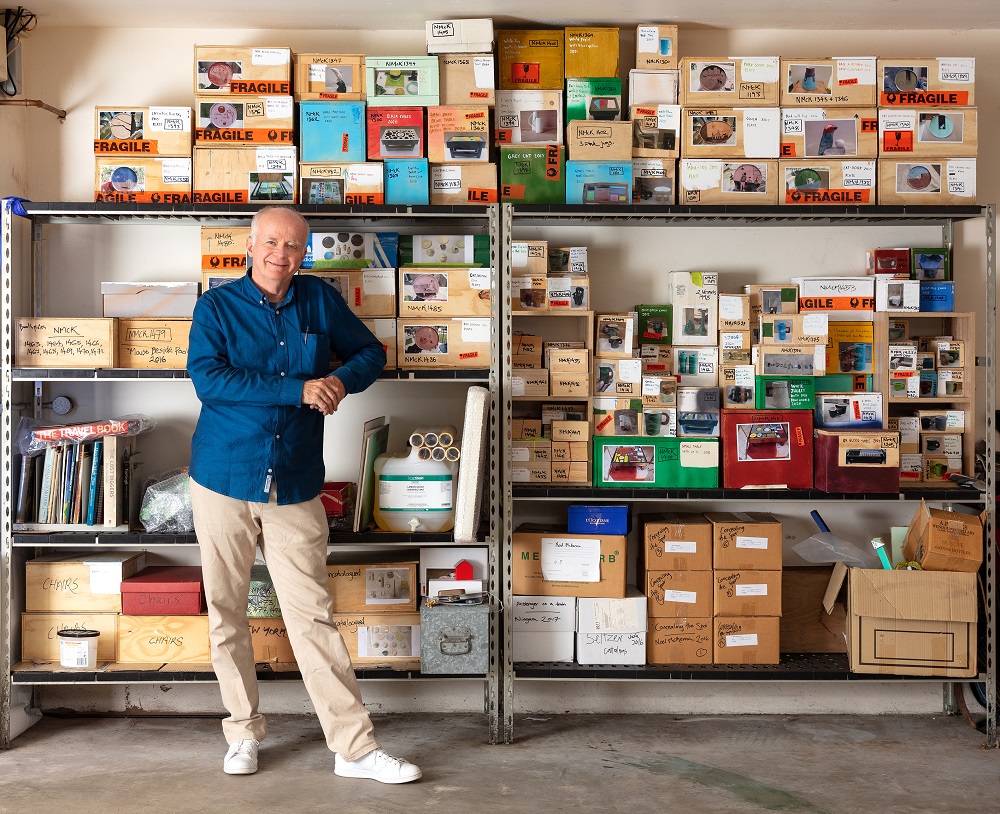 Noel McKenna in his studio 2021, photograph by Simon Hewson
Noel McKenna was born in Brisbane in 1956 but has lived in Sydney for the past 35 years. After studying architecture at the University of Queensland in 1974 and 1975, McKenna transferred to the Brisbane College of Art. In 1981 he moved to Sydney to study at the Alexander Mackie College. He is known for his iconographic works that examine his version of suburban culture in its many guises. In particular he is interested in the everyday, the unobserved, the underappreciated and the neglected. McKenna's practice traverses across media from drawing, prints, sculpture, painting, and both functional and non-functional ceramic ware all with the same purpose – to create art that provides a set of everyday images and ideas that make us question our own sense of self.

Noel has held regularly solo exhibitions since the 1980s and has been the subject of several significant museum exhibitions including South of no North – Aberhart, Eggleston, McKenna at the Museum of Contemporary Art, Sydney curated by Glenn Barkley (2013), The Weekly Bus-Rail Ticket: Noel McKenna, National Art School Gallery, Sydney (2008), Sheltered Life, City Gallery Wellington, New Zealand (2008) and Somewhere in the City: Noel McKenna, QUT Art Museum, Brisbane (2008). His work is regularly included in group exhibitions around Australia including most recently 2016 Fleurieu Art Prize, Samstag Museum of Art, Adelaide (2016); Country & Western: Landscape Reimagined Perc Tucker Regional Gallery, Townsville (touring) Blue Mountains Cultural Centre, NSW, S.H. Ervin gallery, Sydney and Wagga Wagga Art Gallery, NSW (2015-16); Sublime Point: The landscape in painting, Hazelhurst Regional Gallery and Arts Centre, Sydney (2014); David Malouf and Friends, Museum of Brisbane, Brisbane (2014), Conflict: Contemporary responses to war, UQ Art Museum, Brisbane (2014), Holiday + Memory, Penrith Regional Gallery and The Lewers Bequest, NSW (2014) and Utzon's Opera House: Australian artists inspired by Sydney's architectural icon, National Trust S.H. Ervin Gallery, Sydney (2013).

McKenna's work is held in many public, private and corporate collections, including the National Gallery of Australia; National Gallery of Victoria; Art Gallery of New South Wales; Art Gallery of South Australia; Queensland Art Gallery; Queensland University of Technology, Museum of Contemporary Art, Sydney and the Chartwell Collection, Auckland Art Gallery, New Zealand.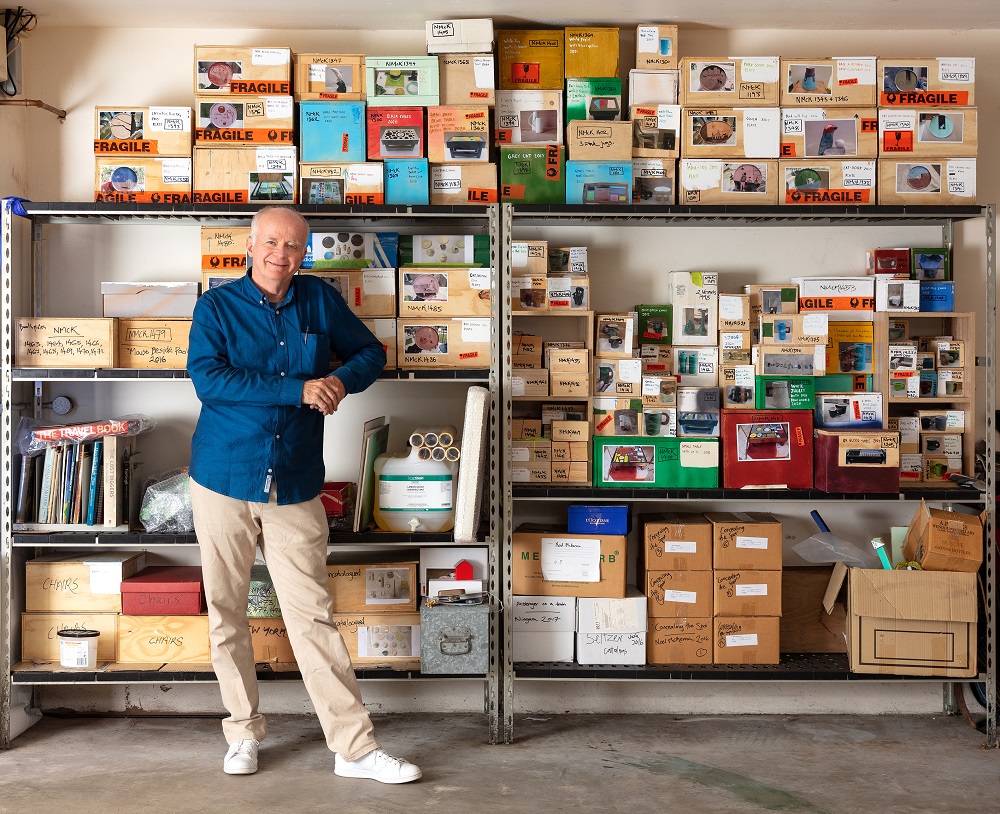 Noel McKenna in his studio 2021, photograph by Simon Hewson